I had a dream last night about spray paint. Yes, you heard me right spray paint. I dreamt about creamy shiny whites and rich semi-gloss blacks. So after I dropped one of the munchkins off at school I stopped my Home Depot and picked up a few cans. I took my husbands desk into the garage and started spraying and spraying and spraying. He will be so surprised when he gets home. I will be so surprised if this
turns
out the way I have planned in my head. I will really be surprised if I am able to get it back into the house without some backup.
I had a moment to get caught up on one of my favorite
blogs
and Layla has my mind spinning with mantle mania. I am in desperate need of mantle help. I sort of threw things up there when we moved in and never went back to actually decorating it. But I am overwhelmed, I have not a clue what to do. Actually, I think I will go shop my garage (I have boxes of decor that has not yet been unpacked) and see what I can come up with. Here are a few
pretties
from Layla's blog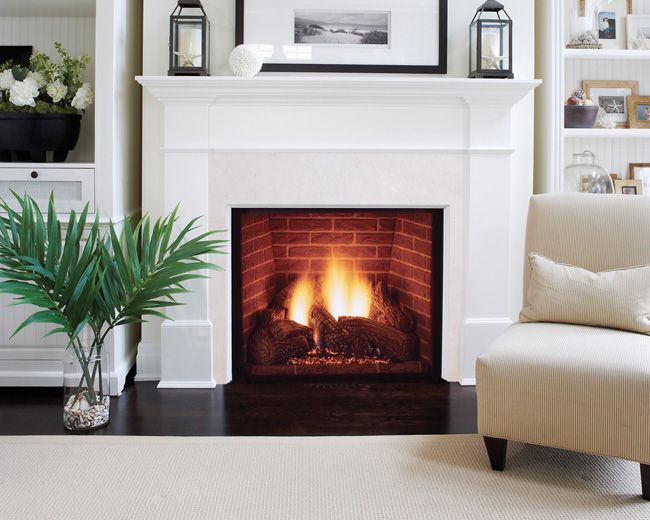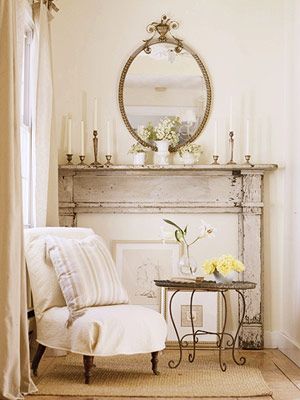 Last three images Better Homes and Gardens
And if you are in great suspense on who won the giveaway of one of my necklaces from
The Shabby Chic Cottage
I don't know yet either. Your comments on her blog were so sweet and gave me warm and fuzzy feelings inside. I keep checking her blog to see if she has picked winners yet. As soon as I know I will post it here!
Ok
, I am off to inhale more paint fumes. Don't you just love that feeling (I am kidding of course)